Please enjoy these coupon codes from our sponsors!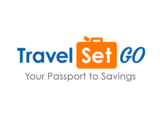 Travel Set Go – 
Save on over 200,000 hotels, cruises, and car rentals.
Travel Set Go guarantees its prices will be lower than Expedia, Hotels.com etc. Public sites are restricted to showing retail prices only. Travel Set Go is a private site which allows it to show discounted pricing. They will refund 110% of the difference if you find a lower price with taxes included.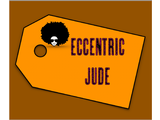 Eccentric Jude is a line of merchandise that is quirky, twisted, profound, and conscious. There are items for your vacation, your doggie, kids, with plenty of styles to strut around town. Enjoy!
eccentricjude.com
Discount Code:
FIST30 
Good through 10/26/20 – 15% off Purchase.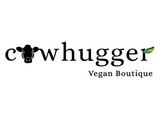 Cow Hugger – 
Discount code is
FistFriend
and it is for 25% off good until December 21, 2020. 
www.cowhugger.com
Kendra Scott – 
SUNCards: helping kids deal with anxiety one card at a time.
SUNForGood provides families with products and helpful information geared towards helping children reach their full potential through confidence building, positive psychology, mindfulness, and more.
The V.O. Dojo
V.O. Curious?
Get Started on a Career You'll Love
Does everyone always tell you "You should do voiceover"? Why aren't you?
Get a taste of what it is, what it takes, and what you've got — and discover all the ways your voice could be making you money.
OFT2020 – promo code for $100 discount!
Affectionately named after his love for science and all things modern, LN2 Restaurant is the newest creation from Chef Chris Robbins. Located on Melrose Avenue in the heart of Los Angeles, LN2 is where chef creates his own whimsical take on what he calls "the modern gastro lounge". Utilizing his fine dining background and passion for tastes that "make us happy," Chef Robbins and the team at LN2 offer an innovative, playful approach to comfort food right here in West Hollywood.
This holiday season, we're partnering with Minted to help us fundraise.
Shop holiday cards and gifts on minted.com using our promo code:
FUNDRAISEOPENFIST